If you're also on Last.fm or have been thinking of getting an account there,
please don't forget to join our sister group there, "Alan C Wilder".
Currently we're hoping a few more of you will join us there, for a couple of reasons:

-- there, we have our own Recoil Radio station, but it's dependant on the collective musical tastes of the group's members, so certainly, the more the better!
-- in order for our group (and our group Radio) to stay active and available, we need at least 15 members; currently there's 13.
-- the groups, events and forum capabilities there compliment this lj community beautifully.


PLEASE JOIN US THERE TODAY!

Thanks all!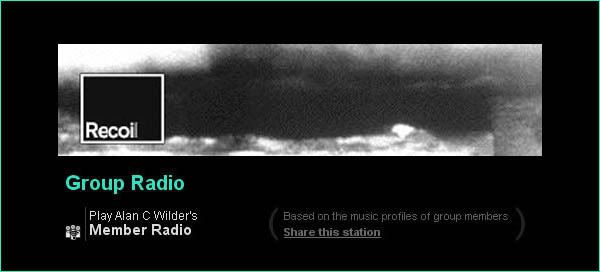 I'm Feeling...:
optimistic
Current Audible...: "Grain", Recoil